State of European Venture and B2B Software
"Our present thoughts build our life of tomorrow" — Gautama Buddha
In recent weeks, the founders, operators, and investors I have spoken with tend to fall into one of these categories:
1. Wait and see what happens
"No one is going to make big decisions now, so I might as well focus on figuring out what my competitors are doing and take more time for myself"
2. Panic and speak to peers
"The world has sped up very fast all of a sudden. I'm trying to make smart decisions as quickly as possible and take comfort from others that are making similar ones right now…hopefully we aren't all wrong."
3. Active planning for a (possible) recession
"I am supporting my customers daily to better weather a possible recession. In turn, it has surfaced strategic challenges and operational inefficiencies, which have or are being fixed internally. These will result in new opportunities and a more resilient business in the medium-long run."
It is clear that most people are in camp #2 and have started shifting towards #3 last week.
While no one can accurately predict what will happen in the coming months (even the smartest economists like former Federal Reserve Chairman Ben Bernanke miscalculated in 2007), what we can do is:
Remain calm, clearly understand business sensitivities and 'stress test' potential scenarios, and influence possible outcomes through active planning.
'The 7 Habits of Highly Effective People: Powerful Lessons in Personal Change' — book by Stephen R. Covey
This week, I am publishing a two-part series which covers:
State of European Venture and B2B Software
This series is a continuum of How to Prepare Your B2B Software Startup for a Bumpy Ride and The Science of Financing a Software Startup (Part 1, Part 2) which were released over the past 4 weeks.
In this article, we will cover the 6 key pillars of European Venture and B2B Software.
Let's start with the positive fundamentals of our industry.
Money is always available for great businesses built to last
Governments are providing Financial Support, Faster
So far, the European Union and European Central Bank have set aside €1TN of support funding. Sifted published an article 2 weeks ago which aggregates the sources of public funding available for startups.
The US Senate approved a $2TN relief package last week. In the last recession, it took the US government 1 year and 3 months to approve rescue financing.
SaaS Spend is Growing Faster than Any Country in the World
Software and SaaS spend has grown annually by 8.6% and 18.3%, respectively. This is faster than any country in the world (#1 is Guyana at 16.3% for the same period).
We need to remind politicians and business leaders of this fact when it comes to prioritizing access to financial support and urgency for technology startups.
European Venture Capital has a lot of Unspent Money
The venture capital industry has $1.5TN of 'dry powder' or cash unspent as of the end of 2019. Of this, approximately 25% or $35BN is dedicated to Europe. Most of that capital will need to be invested in the near-medium term. This is especially the case for Series A funds which is the majority of European venture capital.
The fundamentals to successfully fundraising will remain the same, albeit valuations will normalize (like 5 years ago). High conviction decisions will take longer or are being put on hold to prioritize support for existing portfolio companies.
So the top priority right now for everyone in the European venture ecosystem should be on helping startups and scaleups build resilient, self-sustainable businesses that are successful in the medium-long run.
For a well-reasoned 'Black Mirror' style prediction of our future, listen to last week's Recode Decode podcast session with Social Capital CEO Chamath Palihapitiya hosted by Kara Swisher. It is worth listening for the full one-hour.
Below is a reminder of the negative fundamentals associated with B2B Software.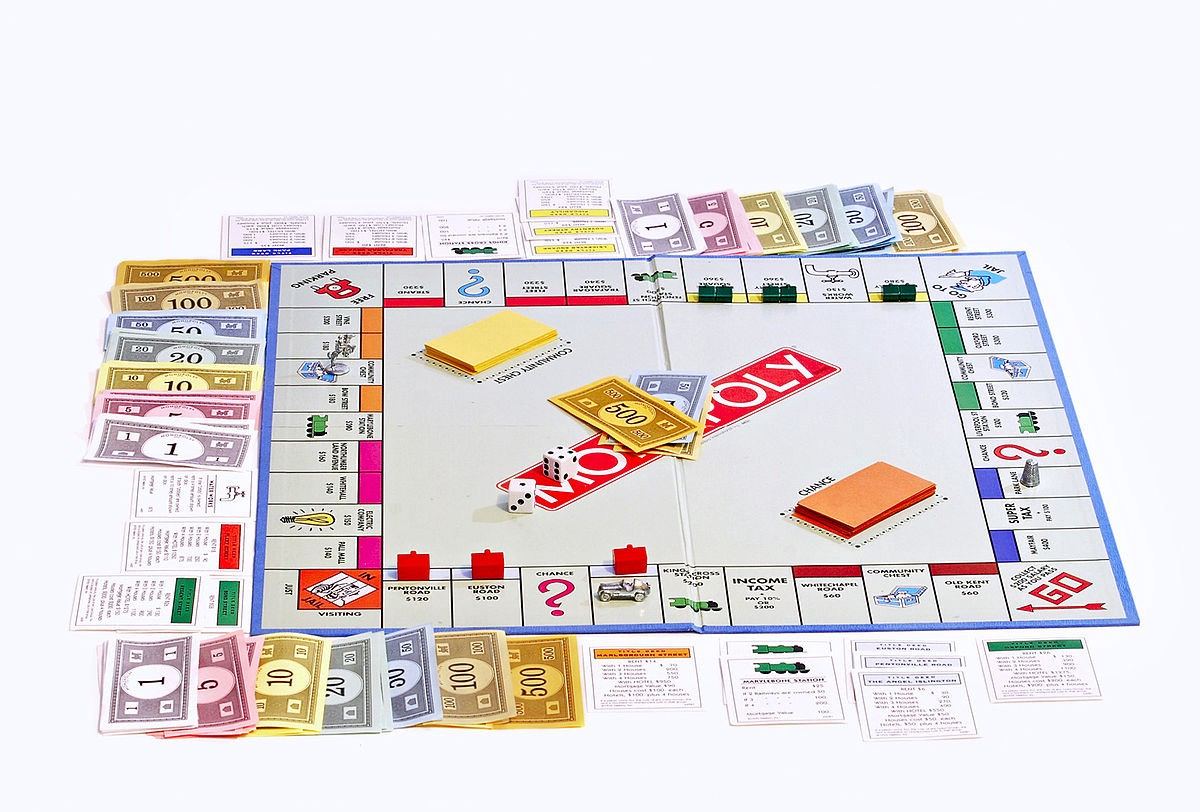 Monopoly board game is very similar to managing a business through an economic cycle
Cash is King
Often B2B software startups and scaleups (defined as companies with less than 100 to 250 FTEs) do not yet have economies of scale and are therefore reliant on their customers & investors for continued growth. These businesses are now dependent on them for survival.
It is therefore important to focus on maximising the cash received from (existing) customers, sooner, and optimize for flexibility of funding from existing shareholders, where needed (if less than 18 months of cash runway on hand).
High Operating Leverage requires High Business Visibility
One of the key reasons why investors love B2B software is due to the inherent high operating leverage of its business model. This means that the business has a high amount of variable costs (e.g. Marketing, Sales, Customer Success) that enable fast growth. This is a double-edged sword which works against the business in a downturn.
As a result, understanding and controlling the sensitivities on cost and revenue is of utmost importance. Visibility is key to making fast and effective business decisions.
Negative Working Capital requires Strong Business Controls
Another reason why investors love B2B software is negative working capital. In other words, customers are in essence financing the salaries of talent inside the business. This is only an operational reality when customers pay on time, customers renew their contracts, and the business is signing new customers proportionate to growth in the team.
Finance and Operations should be top of mind for everyone and the #1 priority for all leaders within a startup or scaleup.
This means all tasks and responsibilities associated with contracts, invoicing, onboarding, reporting, business intelligence, bookkeeping, and forecasting should be completed now with urgency and automated where possible.
'The 7 Habits of Highly Effective People: Powerful Lessons in Personal Change' — book by Stephen R. Covey
In times of uncertainty and hardship, it is important to:
Invest time and energy wisely. Be vulnerable, ask for support. The earlier you receive help, the more prepared you will be.

Communicate with radical candour. It is the best way to gain a high degree of visibility and control over your business. The Ivey Academy hosted a webinar last week on "Leading Through Crisis: Communication Strategies for Leaders" which I highly recommend.

Be agile and responsive to change. Maximizing flexibility allows you to adapt, as and when needed.

Work smarter and harder. It makes you more resilient and perform better in the long run.
Later this week, I will publish Survival Checklist for B2B Software Startups.